Full speed ahead: Lohmann's customers collect precious metals at the FIAUK Annual Awards Gala Dinner
At the beginning of November, the annual FIAUK Print Awards were held at the National Railway Museum in York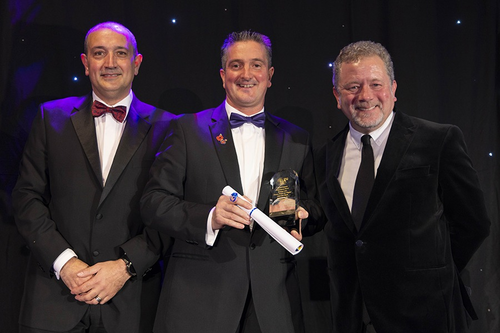 After a challenging year due to COVID-19 and a successful online event last year, it was now finally possible for the flexographic industry and its partners to meet in person.
The Flexographic Industry Association (FIAUK) awards the "best in flexo" at their annual FIAUK Print Awards, thus recognizing printing quality and innovation across the flexographic printing industry. An annually selected panel of industry experts, from printers and suppliers to brand owners and retailers with specific technical and market expertise make up the judging panel.
Lohmann again had many reasons to be proud: From a total of 71 print awards, Lohmann's industry partners won 22 – eight times GOLD, five times both SILVER and BRONZE, as well as four times HIGHLY COMMENDED – which was the highest number of precious metals given out to plate mounting tape suppliers at the gala dinner that evening.
"We are extremely proud to see our customers succeed whilst using Lohmann plate mounting tapes – it's testimony to the skill and expertise they exude, continuously pushing the limits of the Flexo process. Achieving this recognition despite the numerous challenges faced by our industry makes them all worthy winners" says Bob Drew, Lohmann UK National Sales Manager as well as FIAUK board member since 2012.
Among other factors the best print results are significantly affected by the right choice of plate mounting tapes. Users throughout the industry benefit from Lohmann's DuploFLEX® family of products offering improved performance and efficiency by the unique adhesion features on the sleeves and plates.