SMG ACQUIRES LOHMANN'S REUSABLE DRAPE TAPE BUSINESS
JOINT PRESS RELEASE BY LOHMANN TAPES AND SOEST MEDICAL GROUP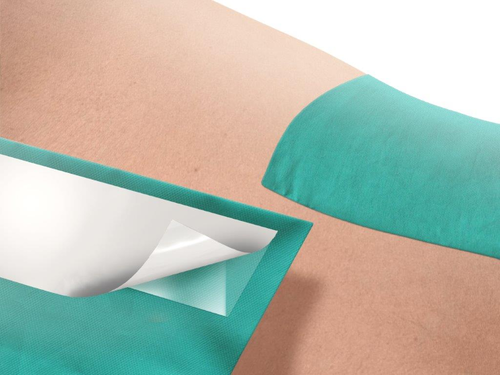 Soest Medical Group (SMG) and Lohmann have reached an agreement where SMG acquires the reusable drape tape business and knowhow from Lohmann as of September 1st 2021. This acquisition comprises of drape tapes (DuploMED® VP6141 and DuploMED® 2806) targeted for the reusable surgical drape market and the global customer base of Lohmann for these tapes.
Lohmann sees this acquisition to fit their corporate strategy and recent realignment on their core competences and focus areas.
"Whilst we believe our broad value proposition provides customers with the solutions they need to be competitive, we know this only comes from being able to use our resources in the most efficient and effective manner", states Dr. Jörg Pohlman, CEO of Lohmann.
"SMG is glad to strengthen its Eurotape-brand of adhesive products for reusable surgical drape market and I'm confident that the customers will benefit from this transaction by having a single point of contact for all their medical adhesive products", summarizes Hans van der Meer, CEO of SMG. Further, this acquisition is a good fit with SMG's strategy in focusing on certain niche markets in medical adhesives and it will reinforce SMG's position on the overall market.
Both companies expect the transition to take place within the month of September 2021 with the full support of the professionals from both Lohmann and SMG and by having sufficient supplies supporting customer needs.
For further inquiries, please contact:
Lohmann:
Dr. Jörg Pohlman (tel. +49 2631 340 and email Joerg.pohlman@lohmann-tapes.com)
SMG:
Mr. Hans van der Meer (tel. +31 35 609 10 20 and email hpvandermeer@eurotape.com)