Crisis-proof: Lohmann FLEXperts offer unlimited service
Especially in times of global crises, trust is more important than ever. Travel and other restrictions related to COVID-19 require us to rethink.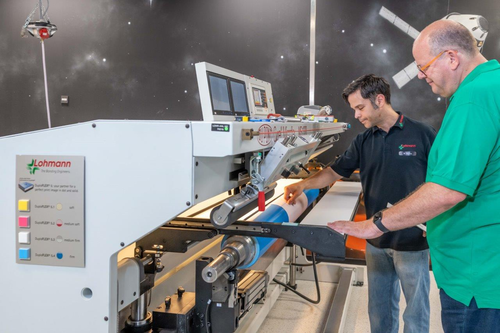 The market for flexographic printing must also react to this situation: The demand for high-quality and securely printed materials is continually increasing. Here it is important to offer flexible solutions that the customer can trust. For Lohmann, this trust is our top priority.
With comprehensive advice and support for all customers worldwide, the company can guarantee unlimited assistance even during the Corona crisis. Following Lohmann's Smart Bonding for Flexo approach, the FLEXperts support the customer right from the first idea up to process integration and help to improve the processes across the entire spectrum of flexographic printing. Here you can fall back on over 70 years of experience in the development and application of plate mounting tapes. A wide selection of plate mounting tapes with different foam qualities, adhesive formulations and foam hardness, which ensure perfect results even at high printing speeds, fully take the increased demands on packaging printing into account. The DuploFLEX® 5 product range is particularly worth mentioning in this case. The result is high-quality, safe packaging solutions that you can rely on.
At Lohmann, besides the excellent product quality, one thing always has priority: The safety of employees and customers. Peter Nissing, Head of Graphics, explains: "Despite the COVID-19 regulations regarding social distance, we are always there for our customers, be it digitally or, wherever possible, personally", and Silvia Casellato, Senior Market Manager Flexo, adds: "The flexographic industry must continue to function smoothly. This is only possible if everyone pulls together". So far, Lohmann has always been able to meet delivery dates and agreements. "A promise we are committed to", Casellato added.
After all, Lohmann adhesive solutions can withstand all types of pressure.
For further information:https://flexperts.lohmann-tapes.com/de
This way to the virtual trade fair: https://www.messestand-online.de/drupa2020/lohmann/